Technician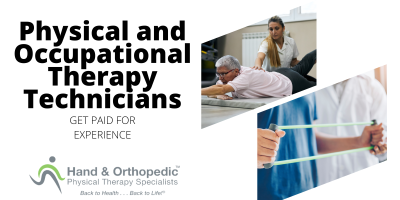 Technicians at Hand & Ortho are paid for experience, build strong relationships, learn specialized care directly from working closely with our therapists, and are able to use the knowledge gained with us in both school and future employment endeavors. Many of our past technicians have moved on to fulfilling and successful careers in the field of physical therapy.
Responsibilities:
Assisting physical therapists with non-clinical tasks while caring for individuals
Help patients move
Keep treatment areas organized and clean
Assist patients with light exercises
Record progress for therapists.
Pay is $14 an hour.
To inquire or apply, please email Annie Jenson at annie.j@handandortho.com